A Subnational Comparative Analysis of COVID-19 Social Assistance in Urban Colombia
Most countries have made major investments in social assistance to mitigate the socioeconomic impacts of the COVID-19 pandemic. However, large numbers of people—most of them informal workers living at the urban margins, whose needs are not easily "legible" to authorities—have remained underserved and are facing dire conditions. What are governments doing to reach and aid these vulnerable populations amid the pandemic?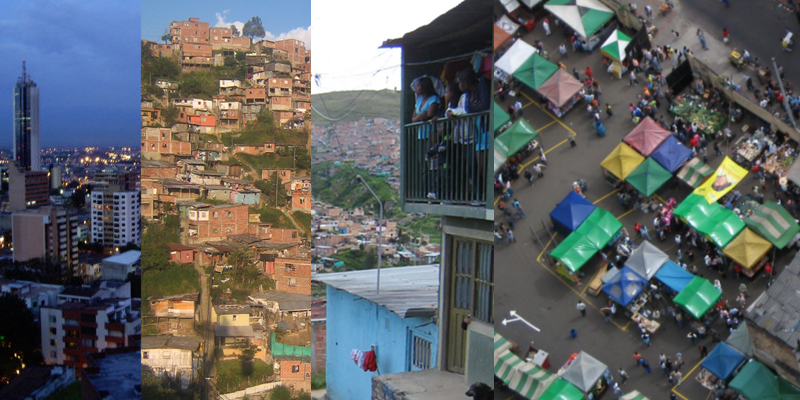 This study addresses the politics of COVID-19 social assistance in urban Colombia. Focusing on 23 cities, the study aims to characterize subnational governments' emergency assistance measures for "urban outsiders" (defined as poor city residents who are not covered by existing social programs), document how beneficiaries are being identified and selected, and explain why different governments have adopted different approaches for identifying and assisting outsiders.
The study relies solely on remote methods—information requests to local governments, long-distance interviews with public officials and community organizations, and online sources—and it is designed as a rapid-response study to the pandemic and its socioeconomic impacts. The study's findings will provide practical insights about how to improve aid targeting and delivery for the most vulnerable sectors of society during the COVID-19 pandemic (as well in the long-term post-COVID recovery), while also shedding light on broader theoretical discussions about the political economy of urban informality, social policy, and subnational state capacity.
Preliminary Findings
"Balance de la política social en la pandemia", El Espectador & Razón Pública, March 30, 2021.
Seminario DePolítica Webinar (March 4, 2021, in Spanish)
Undergraduate Research Group on Political Economy
This project is being conducted together with my Undergraduate Research Group on Political Economy (Semillero de Economía Política) of the Department of Political Science at the Universidad de los Andes.
Research Assistants
Nicole Navarro, Alejandro Mejía, Sara Ramírez, José Fernando Villota, and Geraldinne Luna.
Research Team
Gabriela Bulla, Valentina Cárdenas, Sebastián Cifuentes, Nicolás Fajardo, Daniel Eduardo Franco, Santiago Marín, Laura Morales, Luisa María Pedraza, Gabriela Ramírez, Pablo Ramos, Juan Pablo Rodríguez, Nicolás Romero, Adriana Suárez, José Fernando Villota, Paloma Castro, Mateo Contreras, Juan Felipe Duarte, Santiago Duarte, María José Estrada, and Andrés Felipe Prado.